Download the official Galaxy S5, Xperia Z2 and LG G Pro 2 wallpapers here
38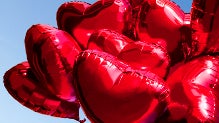 Remember that colorful prismatic wallpaper that Samsung used for its
Galaxy S5 presentation during the MWC expo unveiling
? Well, it is now becoming somewhat of a trademark for the device, with its characteristic rainbow pattern immediately recognizable as "that picture on the Galaxy S5". If you liked what you saw, now you have the chance to download that same image, and use it on your phone.
Not only that, but we've gathered a collection of most official wallpapers that will ship with the
Samsung Galaxy S5
,
Sony Xperia Z2
, and
LG G Pro 2
- all of the seasonal finest. The imagery from the Z2 mostly mimics what is already available on the
Z1
, but there are a few surprises thrown in here and there, while in the case of the G Pro 2, there is a lot of new stuff to feast your eyes on, like the signature red balloons in the thumb image.