Dorsey: Twitter sticking with 140 character limit
7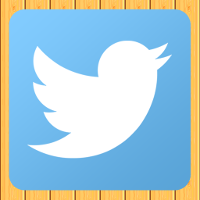 The new year wasn't even a week old when we told you about
a project inside Twitter reportedly called "Beyond 140."
If you have employed Twitter, even just a couple of times, that initiative probably doesn't require clarification. Beyond 140 was going to allow users to tweet as many as 10,000 characters at a time. Currently, Twitter users can send tweets limited to 140 characters, and Direct Messages containing 10,000.
This morning, on NBC's
Today
Show, Twitter CEO Jack Dorsey confirmed that the messaging app is going to stick with the 140 character limit. During the telecast Dorsey said, "It's staying. It's a good constraint for us, and… it allows for of-the-moment brevity."
Dorsey also discussed censorship during the interview, stating that Twitter members (which now total 320 million) "have the freedom to express themselves." He did say that tweets promoting violence are against the app's ToS.
Check out Dorsey's comments about keeping the character limit by clicking on the video below.
source:
Today
via
BGR