Does your phone support T-Mobile's Extended Range and VoLTE? This app will tell you if it does
7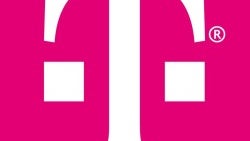 Back in August,
T-Mobile celebrated winning 45% of the 600MHz low frequency airwaves
that the FCC put up for auction. The carrier spent nearly $8 billion to win all that spectrum. Combined with T-Mobile's previous ownership of 700MHz spectrum, the carrier markets both low frequency bands as its Extended Range LTE service. T-Mobile, the leader in the industry when it comes to marketing, reveals that its Extended Range airwaves travel twice as far and penetrate buildings four times better than other frequencies.
If you're a T-Mobile customer, your handset must be compatible with these bands for you to take advantage of the features inherent with low frequency spectrum. To check to see if your handset supports the Extended Range LTE airwaves and T-Mobile's Voice over LTE feature, you can install T-Mobile's BYOD Check App. Available from the Google Play Store, the app is really intended for T-Mobile employees, but will work on devices running Android 5.0 or higher.
VoLTE, or Voice over LTE is a feature that allows a compatible handset to make phone calls over a carrier's LTE network instead of using its voice network. Call quality is better when using VoLTE to connect to someone else also using the feature.
To install the BYOD Check App on your Android phone, click on the sourcelink. Type in your phone's unique IMEI number. That can be found on most Android phones under
Settings
>
About phone
>
Status
>
IMEI info
. If you can't find it on your phone, call your carrier for the number. Right now, only the
LG V30
supports the 600MHz band on T-Mobile, although that will change as more new handsets are launched. There are a number of handsets on T-Mobile that support the 700MHz band.
source:
BYODCheckApp
via T-Mobile (
1
), (
2
)