Do you think that manufacturers are not doing enough to improve battery life? (poll results)
24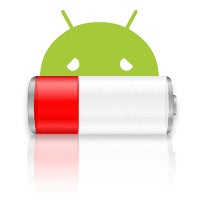 Building upon a previous poll of ours
, which indicated that most people find battery life to be the most problematic part of their current smartphone,
yesterday we asked
whether you thought that manufacturers are actually doing enough to improve this part of the package. We were fairly certain of the outcome of the poll, but also expected to get a quality discussion going on, and we did.
Going through the numbers first, an overwhelming majority (92.83%) agree that smartphone vendors could be doing more, while the remaining 7.17% disagree and say they're doing enough already. As you can imagine, such a unanimous split spawned quite a few theories.
Perhaps the most interesting one is that as a market leader, Apple's iPhones — which usually post average to decent battery life — have set a pace that competitors are happy to beat by just a bit and no more. The thinking is, the theory goes, that if Apple can move tens of millions of iPhones and make so much money that they're currently sitting on a $200bn cash pile, then obviously smartphone buyers aren't
that
interested in battery life. Of course, if you think about this a little bit, you'll probably come to the conclusion that that's not true: the problem is more that battery life is something of an invisible quality that only reveals itself
after
you've doled out your hard-earned cash to buy the device. Sounds plausible.
There were other theories as well, including problems with third-parties that manufacturers face — like Android. As we ourselves know very well, Android is not at all immune to rogue/greedy apps siphoning the life out of the device, and that sure is a problem. Just a really hard one to solve, considering the open nature of the OS.
Do you agree with any of these? If not, do you have a theory of your own?