My biggest problem with my current smartphone is... (poll results)
37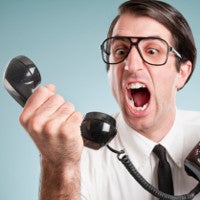 It will probably come as no surprise that the results from
our yesterday poll
, where we asked you to identify your single biggest problem with your current smartphone, point to battery life. And as we've commented in the past, that's only natural, seeing as how the rest of the building blocks of even a lower end device are nowadays of sufficient quality. Indeed, battery longevity has proven to be the toughest nut to crack.
Beyond issues with battery, the second largest group of voters bunch up around software shortcomings (12.3%), closely followed by complaints about performance (11.79%) and the camera (10.22%). At the other end of the spectrum, in most people's eyes the least problematic areas of equation are the display (2.91%) and the design (3.38%).

The remaining 8.6% of the votes went to the 'Other' category, and from the comments below the poll we gather that most folks in this group are unhappy with the storage available on board, though quite a few also cited under-performing speakers.
On the whole, we found that the poll reflected our expectations. Did it match yours?