Do you need a waterproof phone or tablet?
59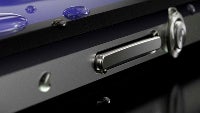 With the recent trend for waterproof designs, as well as
P2i'
s imminent IPO to commercialize its "dunkable" nanocoating technology, we are on the brink of mass adoption. Just this season we've had the Sony continuing its great IP58-waterproofing tradition with the
Xperia Z2
, and eventually bringing it downmarket with the
M2 Aqua
. Samsung also chimed in for the first time with its flagship
S5
, introducing it with an IP67 tag, and kept the same certification for the
S5 mini
, too. Sony is truly at the forefront here, as it also waterproofs its tablet line, all the more impressive since its latest
Z2 Tablet
is also
the slimmest slate in the world
at the moment.
Other big manufacturers, however, like LG or HTC, are nonchalant about it, and both the
G3
or
One (M8)
, aren't sporting any protection from the liquid elements, though we did see
HTC's finest survive in water
more than what's fair. Having a waterproof handset or tablet is undoubtedly a bonus, as we can think of many situations where this would come in handy, and we don't mean plopping them in the toilet bowl by accident only, or using them in torrential rain, by the pool, or on the beach. You can actually watch movies in the bathtub on your Z2 Tablet or a big-screen phone, for instance, and not worry for a second about water damage, a pretty soothing thought no matter how you slice it.
Still, in the vast majority of situations, we manage to survive with our regular handsets that aren't sealed from the elements, as they are usually in our pockets, purses, or hands. That is why we wanted to ask you how important is the waterproof aspect of a phone or a tablet for you, and whether you are considering it at all when choosing a mobile device. Tick something off in the poll below, and tell us how you feel about the waterproofing craze in the comments.