Do you miss the hardware buttons on Samsung smartphones?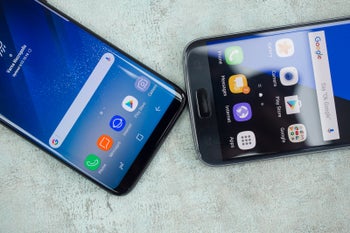 So, lately, hardware buttons on smartphones have slowly been going extinct. This ranges from Apple
removing a home button
to HTC removing pretty much all of the buttons on
its latest phone
. Yeah.
Dialing it back to a less crazy note, software navigation bars have always been a thing on Android. Google pushed hard for it and always developed its Nexus phones (now Pixels) to have a software navbar with no hardware control shenanigans.
Samsung, on the other hand, pushed hard to keep its hardware controls for years. The classic Sammy smartphone had a hardware home button in the center of its chin, with a couple of capacitive touch buttons for Recent Apps and Back neighboring it.
However, since the
Galaxy S8
came out and proclaimed war on all bezels, there was no longer room on the device for hardware controls. And Samsung did like all the other Android manufacturers — it went with the software controls.
This has both its own drawbacks and benefits. The hardware controls were tactile, predictable, always there, and the home button had a reassuring click to it. The software buttons are customizable, make it possible to build a phone with such a small chin, and can be hidden whenever you want to use the full size of your screen.
But which solution do you prefer more?