Do you like in-ear headphones at all?
53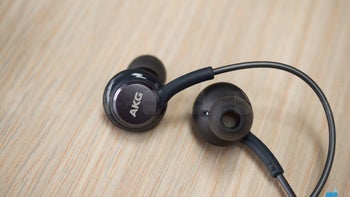 Plenty of smartphones out there come with a set of earphones in the package. This has been a tradition for years now and we sure hope it doesn't change. But there is one thing that is a bit odd — manufacturers insist on shipping in-ear models pretty much universally. Apple goes against the grain with its EarPods being an earbud type of headphone, and Samsung did so for a while, too — the headset that was bundled with its
Galaxy S6
and
Galaxy S7
smartphones was also of the bud type. But that changed with the
Galaxy S8
onwards, with the new "designed by AKG" in-ear headphones.
As for the rest of the industry — we can't come up with a single, well-known smartphone brand that features headphones, which are not of the in-ear model.
There are people out there who absolutely hate in-ear headphones due to the fact that their ear canals simply refuse to hold such a design in place, no matter what size of tip one puts on them. There are the people who simply dislike having to jam a headphone in their ear. Then, there are also those who like the sound-insulation, we suppose.
So, we thought we'd ask. Do you like in-ear headphones or do you just put up with them? Do you refuse to use them at all? Vote in our poll below and feel free to expand on it by commenting as well!