Do you have a tablet? How old is it? Are you planning on a new one? (poll results)
47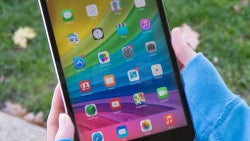 The tablet market has been slowing down for over a year now, according to analysts the world over. And based on anectdotal experience, at PhoneArena we've been observing the same reality for a while now. It seems like the once mega-hyped field was never meant to take over traditional laptop and desktop computers—contrary to what companies tried to convince us of, and what various industry pundits repeated again and again.
This is not to say that the market is dead. Plenty of people still like the tablet form factor, whether for media consumption, superior browsing experience, or just the ability to do some light work. But what about our own readers, who are typically very much ahead of the curve and buy into new technologies? Are they starting to drop tablets, too? According to the data from
our latest poll
, it seems that they are.
Indeed, while only a fifth of the over 1,600 participants say they don't own a tablet, just a quarter of all voters bought a tablet in the years 2015 and 2016. Most of the people surveyed (24% and 17%) say they got one in 2014 and 2013, respectively. A little over 13% own a tablet from 2012 or earlier.
Of course, tablet lifespan is longer than that of smartphones, so perhaps a healthy chunk of voters are going to get a new slate this year? Less than 20%, actually, with nearly 60% of voters saying they have no plans to pick up a new one, and over 21% undecided. Even if these numbers were statistically representative of the global population—which we have no way of knowing, but find very unlikely—it would appear that demand for tablets is, indeed, slowing down.