Do you have a tablet? How old is it? Are you planning on a new one?
73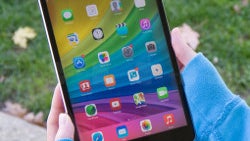 Back in the days, hype around tablets had them pretty much sold for the next "big" thing in personal computing. Analysts the world over, along with tech pundits, drawing on the success of Apple's iPad(s), talked up the "in-between" form factor, and at least partially contributed to the rise of the tablet. But all of this is old news.
Today, tablet sales continue to diminish. Just a few months ago, the
IDC
reported that shipmeents in Q4 of 2015 fell nearly 14% on a year-over-year basis. Total shipments dropped 10% from 230.1 million 2014 down to 206.8 million in 2015. And even back at the end of 2014, demand had started withering away.
This change in consumer demand can be traced back to a number of factors
, but that's not our goal right now.
Right now, we're looking for a head count. Do you currently own a tablet? And if yes, then how old is it? And regardless of the previous, are you planning on a new purchase this year?