Do you care about the viewing angles of your phone's display?
86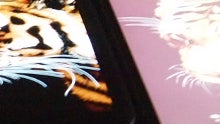 The
Samsung Galaxy S IV
launch is fast approaching this week, and
a rumor emerged it is currently available in different prototype versions
- one with Samsung's staples, like AMOLED display and Exynos chip, and another with LCD screen and Snapdragon CPU.
Whether or not this will materialize as different versions for different regions, remains to be seen, but we were particularly intrigued by the possibility to have different display technologies. It's interesting, since Samsung brags AMOLED technology to have some areas where it sports an advantage before LCD screens, like much deeper blacks and excellent viewing angles.
If you take a good IPS-LCD display, or a similar liquid crystal panel technology, however, it will sport viewing angles pretty close to the AMOLED ones, and even the newest Full HD screen trend confirms that, despite cramming so many pixels per inch - the
HTC One
and the
Optimus G Pro
, for instance, have pretty good viewing angles. The
Sony Xperia Z
, on the other hand, sports a modern Full HD display, which, however, has the colors and contrast deteriorating significantly when you tilt the phone in any direction and look at it from the sides, but still that doesn't seem to be a deterrent for many.
That's why we wanted to ask you, dear readers, how important are screen viewing angles on your phone - do you care a lot about those levels, or do you think it doesn't matter, as you usually look at your handset straight-on, and, besides, it makes it more difficult for prying eyes to tell what's happening on your phone's screen from the side? Check your answer below and sound off in the comments.