Déjà Vu: Samsung shipping Galaxy S7 units with different camera sensors
50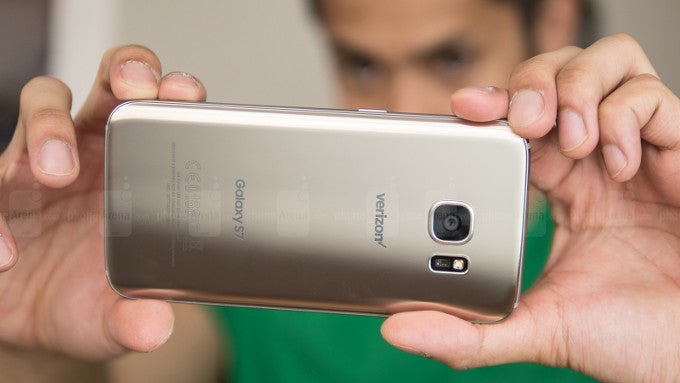 So, the
Galaxy S7
and
S7 edge
have been announced, everybody is in awe, pre-orders are rolling, and the first handsets are already landing in the hands of their earlybird buyers. And it seems that the
upgraded camera together with the IP68 certification
, are the two hottest reasons why some users would interested to upgrading to one of the two new Galaxies. Unfortunately some of said users may be slightly disappointed.
Some of the new
Galaxy S7
and S7
edge
owners have ran some benchmarks on their new handsets and checked them up with apps, such as AIDA64, which gives you detailed information about the phone's hardware. Unfortunately, it turns out that while some units ship out with the Sony-made IMX260, others may turn up with a Samsung ISOCELL sensor.
This is not the first time we've seen such switch-ups. The same happened
with the Galaxy S6 / S6 edge
, as well as
the Note 5 and Galaxy S6
edge+
. Unfortunately, there is no way to tell which sensor a handset has when buying it, unless the store specifically allows you to run AIDA64 on it. Generally, it is believed that the US versions of the smartphones will get the Snapdragon 820 SoC and the Sony IMX260 camera sensor, while the rest of the world will get the Exynos processor and
Samsung often switches between Sony sensors and ISOCELL sensors between production batches
Samsung's ISOCELL sensor. However, some conflicting reports suggest that the camera sensors are not region-specific. In fact, we have two Exynos models on hand, which are both equipped with a Sony IMX260, so it's probably more about production batches and readily available sensors than specific models.
So, is this a big deal? Well, yes and no. Samsung's ISOCELL may be just as good of a sensor as the IMX260. And we can't really call false advertising, as all Samsung has officially said about the cameras is their specs, such as resolution,
pixel
, sensor, and aperture size, all followed by some superlatives. The difference between both sensors may even be negligible or non-existent for all we know at this stage.
But until this is proven to be so, some customers will definitely feel a bit wary. Is that $650 smartphone going to take the exact same pictures as all the others? If not – is that a bit of a rip-off? It's worth noting that
iPhone 6s
buyers were faced with the same dilemma, when it became known that
some iPhone 6s units
come with a Samsung-made A9 processor, while others had a TSMC one instead. These have small differences in construction, performance, and battery life, and while they are not vastly different, informed buyers often prefer to have the TSMC chip inside their brand-new
iPhone 6s
.
Would you be disappointed if you unbox a Galaxy S7 / S7 edge that turns out to have an ISOCELL camera?
Samsung Galaxy S7 vs S7 Edge