The new camera and waterproofing are the leading reasons 'for' among potential Galaxy S7 buyers
11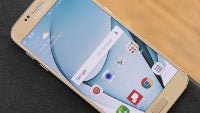 If you are in the market for a new, high-end smartphone, it'd be hard to gloss over Samsung's Galaxy S7. Having just hit the streets, Samsung's flagship is certainly one hot commodity. In many ways, it's a better, meaner Galaxy S6. We ought to know,
seeing as we've been spending a lot of quality one-on-one with it
.
There are quite a few things to like about the S7. It's got a more ergonomic curvature at the back, it's dust- and water-resistant, it accepts microSD cards, and it features an entirely new camera. There's also a larger battery on board, a better processor, and a new Always On display feature for keeping track of the time and incoming notifications without having to wake up the phone at all. And that's just to name a few.
But if you were to buy the Galaxy S7, what would your number one reason be? That's what we asked you
yesterday
, and as you gleaned from the tittle, most of our participants are excited about the new camera (23%) and the waterproofing bit (22%). Despite Samsung touting the Always On feature of the S7 as much as possible, very few participants consider it a big enough extra to drop several hundred bucks.
Here's the full split: