Disable one feature to improve low-light pictures taken on the Apple iPhone 6s and iPhone 6s Plus
29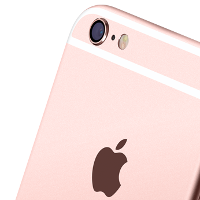 Apple gave the
Apple iPhone 6s
and
Apple iPhone 6s Plus
a bump on their rear cameras to 12MP from 8MP. The f/2.2 aperture remained the same from the
Apple iPhone 6
and
Apple iPhone 6 Plus
. That aperture setting will allow users to take quality photos in low-light conditions. But if you find that images photographed without a good light source are coming out darker than you'd like, there is one setting that you can disable that will improve this.
It all has to do with the Live Photo feature on the new iPhone models. Live Photo shows you a quick three-second video of a picture you just snapped if you employ 3D Touch on the screen. The video shows 1.5-seconds before the picture was snapped, and the subsequent 1.5 seconds. Yes, it's adorable to see that picture of your kid come to life. But for Live Photo to work, it needs to be constantly filming video at 12fps. Because of this, when you snap a picture, the Live Photo feature commits the camera to continue to video the scene. Thus, the amount of light captured for the actual still photo is less than would be captured in a normal picture.
By disabling Live Photo in the top bar of your camera app, you can snap better pictures in low-light conditions. Under normal lighting conditions, there is not much of a difference, which is why you might have to make a tough decision about what to do. Another thing to consider is that the output of images from Live Camera takes up more storage than regular photos do. If you own a 16GB version of the iPhone 6s or iPhone 6s Plus, you might want to disable the feature for this reason alone.
source:
9to5Mac