Digg is building a Google Reader replacement
1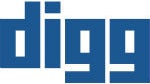 You may have forgotten about it, but Digg hasn't completely disappeared from the web just yet, and the company is going to try to climb back to relevancy not by building a new product, but by rebuilding a product that we're about to lose. That's right, Digg is going to rebuild Google Reader,
just like Feedly
(and others) are also planning to do.
Digg claims that the plans to build an RSS client were already in the works before Google announced the upcoming demise of Reader, but that the announcement has bumped up the priority of that project. Digg says it will be working hard to "identify and rebuild the best of Google Reader's features (including its API), but also advance them to fit the Internet of 2013." A key hurdle to this, according to the blog post will be to help sort through the noise problem users get with services like Facebook and Twitter.
Obviously, there's no word on a release for the "Digg Reader", since work is basically just starting on it.