Did you love the iPhone SE? Well, sorry, it won't be refreshed, analyst says
31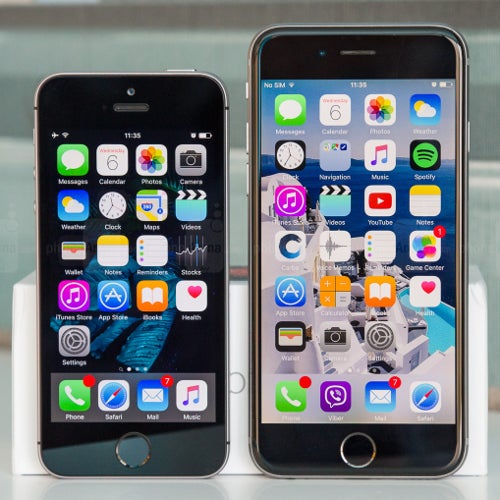 The
iPhone SE
was an odd cookie of a smartphone —in a time when everyone was looking to make 5.5-inch flagships, Apple actually stopped for a second, looked back and said "Hey, guys, there are people back there who don't want to upgrade to a bigger smartphone... let's make a handset for them!". And that's how the legend of the SE starts. It was a smartphone with the exact physical proportions of the
iPhone 5s
, but chock-full with Apple's latest hardware on board, giving it a nice camera upgrade and the ability to use Apple Pay.
Sure, the SE is not in some sort of super demand, but its sales in the quarter after its launch accounted for 5.1% of smartphone sales in general, which is quite the achievement for a 4-inch handset. That got us wondering whether Apple would make the SE into its own line, meant for people who don't care about huge displays, but would rather have an easily-pocketable smartphone.
Well, China-based analyst Pan Jiutang, who has been
close
on
his guesses
before, says that the SE will be the last 4-inch smartphone by Apple and anyone who wants a compact device should go ahead and buy it before it's discontinued.
That kind of makes sense when looking at where Apple seems to be going with its technology. The company seems to be making a push towards the bezel-less look. And while that may be reserved for the "anniversary" model — a.k.a the
iPhone 8
— this year, it will inevitably make its way down to the "regular" iPhones over the next couple of years. This means that your standard, 4.7-inch iPhone will be very, very compact when its bezels are shrunken. That would, essentially, remove the need for an iPhone SE reiteration.