Did you know that the Galaxy Alpha is actually not the first metal smartphone by Samsung?
53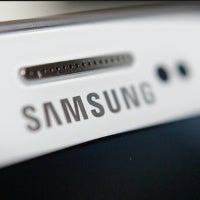 After years of Apple smartphones with comparatively small displays, the company - by all looks - is to aim at Samsung's bread and butter: large-screen smartphones. And if Apple can do this, Samsung seems to have thought that it should strike back and the unthinkable happened: the
Samsung Galaxy Alpha
.
The Galaxy Alpha caused a stir in the smartphone world as all hell broke loose and the world's largest phone maker decided to use a metal frame rather than the usual Samsung plastic. The wink in Apple's direction becomes more obvious when you see that the Alpha has a nano SIM card, and no memory expansion slot.
We can't say that the Galaxy Alpha surprised us - there were too many leaks and rumors about a fashionable, premium Samsung gadget. However, amidst all the oohs and aahs surrounding the Alpha, many (us included) claimed the Galaxy Alpha is Samsung's first metal phone.
Technically, though, it's not. Remember the bada (as in bada, the operating system) series of smartphones? Don't worry if you don't - bada smartphones were only available in select markets (and most popular in Asia) a couple of years ago, but matter-of-factly, the Samsung Wave flagships were made of beautiful and sturdy metal. And lo and behold, they also featured a unique Samsung design!
And for those of you who'd say that bada does not count, how about we told you that there is metal used even in Samsung's Android smartphones! Surprised? That's because there is in fact very little of it in the Samsung Galaxy Active - only the screws were made of metal (we're not kidding). Does this count? We don't know, but we felt obliged to mention it. So now that you know all about the history of Samsung metal-made smartphones, you can go on a holy crusade against less educated and more obsessed with brands people. But you shouldn't really do it and you wouldn't. Right?