Did you know that smartphone screens nearly doubled in size since 2007?
31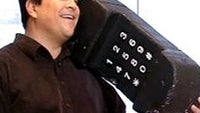 Did you know that our smartphones now have nearly twice as large screens, as the ones we used in 2007? While your average smartphone screen measured 2.59 inches way back in 2007 (the first iPhone launched in that exact year and its 3.5-inch display seemed huge!), it has grown to a whopping 4.86 inches in 2014! Yes, that's a nearly two-fold increase (88%, to be exact) in the size of your screen diagonal measure in just seven years!
It's not hard to see that Android is the platform that has been driving that growth with larger and larger devices. It was just three years ago, in 2011, when the first phablet launched with a seemingly absurdly large 5.3-inch display. Today, we even have devices with screens of over 6 inches that are considered smartphones! Apple iPhones, in contrast, have kept their original size throughout the years, and while the first iPhone looked ridiculously large, the still-larger 4-inch iPhone 5s, actually looks small now.
Right below is a recorded history of all the tremendous changes that happened to smartphones throughout the years. The data is based on hundreds of smartphones from our own database (we have over 50 smartphones from 2014 alone), so while we cannot include all smartphones in the world, we have a fairly wide coverage.
Have you switched to a larger-screened smartphone in recent years? And what do you think about this trend, is bigger better in this case?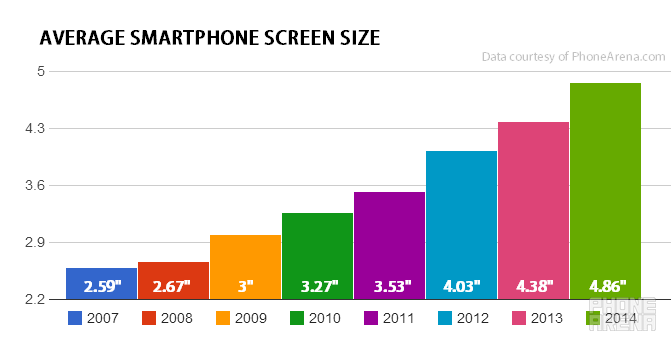 Recommended Stories