Did you know that Nexus devices are codenamed after fish?
33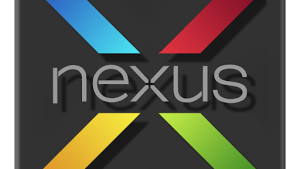 Did you know that just like it uses the name of sweets like Ice Cream Sandwich (and,
cough, Lemon Meringue Pie, cough
) as codenames of Android releases, Google has a series codenames for all of its Nexus devices, and all of them are named after fish.
And while you can't see statues of those various types of fish like you see of sweets in the Googleplex, those are nonetheless some curious choices. Moreover, whenever we see a leak of a device carrying a fish codename, we can be almost certain that it's a Nexus gadget.
We pick up the aquatic theme for the Nexus series with the tablets: while the successful Nexus 7 by Asus featured the codename 'Tilapia', the larger Nexus 10 carried the mightier (and quite fitting) 'Manta' moniker.
And when it comes to smartphones, the Galaxy Nexus was developed under the 'Tuna' moniker. Not all that inspiring? Well, next year's Nexus 4 had a much more impressive 'Mako' shark codename. Last year's Nexus 5 was also named after a fish - the 'Hammerhead', and with it, we arrive to current times when we're all eagerly anticipating the mysterious 'Shamu', the name of an orca killer whale that served as an inspiration for the upcoming Nexus X (aka Nexus 6).
After all those mostly small fish, it was time for something really big. And while some of you will surely point out that a whale is technically a mammal and not a fish, it seems to fit in this line of aquatic creatures.