Did you know – the majority of media consumption and online shopping now happens on mobile devices
16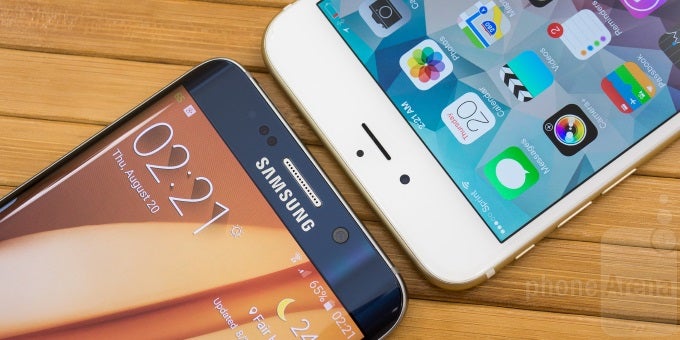 Smartphones have become more widespread than ever , with over 1.4 billion units shipped last year alone! It's no surprise, then, that many of the things consumers formerly used computers, tablets, and TV sets for are now done on handheld screens. According to a report by comScore, media and shopping are the leading two activities affected by the shift. The analysts say that two out of every three minutes of consuming digital media, such as online articles and videos, now occur on a mobile device. As the total amount of time spent with digital media increased by 35% over the last two years, smartphone use has contributed a wildly impressive 92% of this total, and 56% of digital media is now experienced via mobile applications.
This is a huge movement that's been sparking changes in media production and distribution. With more people going online via their phones and tablets, the number of websites and apps that attract an audience numbering in millions of viewers is growing each year. Content is being re-made and newly conceptualized so it can be published quickly and turned accessible on all screen sizes. As the top 1000 digital media websites and video channels boast an average of 16.8 monthly visits, almost 11.3 of these are mobile.
Smartphone users are changing the face of content distribution and online shopping.
Interestingly, the most common device you'll find in the hands of reading and viewing users is a phablet, that is, a smartphone with a display sized at, or larger than 5.5-inches by diagonal. A study by another analytics firm, Flurry, estimates that phablets have shown the highest growth rate (a whopping 334%) in time spent on mobile. Not long ago, it was tablets that were touted as the "missing link" between small phone screens and big computer/TV ones, but at this point it is more than certain that
this device is actually the phablet
.
The other thing smartphone owners love to do online – shopping – presents itself as a particularly dynamic field ripe for disruption. Out of $90 billion dollars made in digital sales over the last quarter of 2015, $15.6 billion came from mobile shoppers. But although shopping apps make for 60% of the time spent in web stores, customers still feel more comfortable shopping on a bigger-screened and more secure device, especially when it comes to more significant purchases. The most popular items bought on phones and tablets include video games, toys, and sports items. It's up to retail app makers to figure out how to capitalize on all that attention that doesn't ultimately lead to sold products. Simplifying shopping isn't easy at all when it happens on a relatively small screen, and furthermore, the shopping process has to be secure, yet not distracting and not light on important purchase details. Smartphones have gotten many things right, but the perfect mobile shopping experience is still being worked on.
source:
Applause
Also read: