Did you know: mobile games are a bigger business than PC and console gaming
48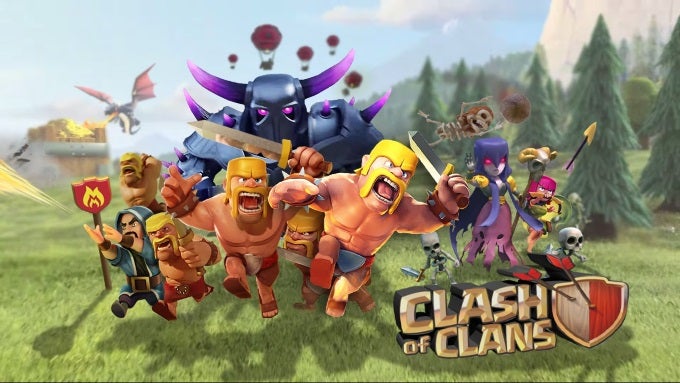 Games are huge on mobile platforms, and that's hardly any wonder. Almost everyone who wants a smartphone can have one these days. Hardware grows faster and more affordable each year. Game developers are picking up on the opportunity to such extent that mobile games have become the biggest category in the gaming industry, widening its lead over PC and console titles over the past two years.
Market researchers App Annie and IDC estimate that mobile games are a $34.8 billion business worldwide, while PC and Mac games stand second at $29 billion. Game consoles are third at $18.5 billion, and the handheld game devices still hold on to some relevance with a $3 billion market cap. Apparently, people spend more than $85.4 billion on games, which is a staggering sum!
Mobile games are at the forefront of the world's fourth biggest entertainment industry.
Other parts of the survey reflect upon the fact that games accounted for nearly 38% of total downloads on Google Play and the Apple App Store. And although games maintain a larger share of consumer spending on Google Play, gamers actually spend more time playing iOS games than Google Play games. Yep, app store dynamics can be weird like that! Speaking of the games themselves, Supercell's 'Clash of Clans' was iOS's top-grossing mobile game, while Mixi's 'Monster Strike' was the biggest title on Google Play for 2015.
Interesting enough, not many of the major names in the industry are present on the mobile gaming avenue. Companies such as Tencent, Activision Blizzard, Capcom and Electronic Arts are making strides, but they haven't always taken the mobile games market seriously, because smartphone games didn't generate the kind of profits that AAA franchises like 'Call Of Duty' and 'Grand Theft Auto' do. However, the mountains of cash made by mobile-only games like 'Clash of Clans', 'Monster Strike', and 'Puzzle & Dragons' have become comparable in size.
Still, consoles are the leading platform when it comes to consumer spending, pocketing up to five times more than what gamers spend per mobile device. Game console spending is 'disproportionately high' in North America and Western Europe, while mobile, PC and Mac gaming are centered in the Asia Pacific.
source:
VentureBeat