Did the Apple iPhone outsell Android at AT&T's corporate locations by nearly 8 to 1 this month?
77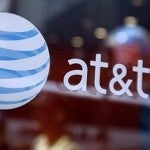 According to a source for the
Mac Observer,
the
Apple iPhone
represented a large part of AT&T's sales this month. From December 1st through the 27th, two-thirds of the carrier's sales were for Apple's iconic touchscreen device if the information passed along by the tipster is correct. Based on that information, AT&T's iPhone sales outnumbered the combination of all of the carrier's Android phones by 7.8 to 1.
According to
Mac Observer
, 981,000 copies of the iPhone were sold by AT&T for the month through this past Tuesday while at the same tim
e
126,000 Android handsets were sold by the second largest carrier in the country. Some might consider the numbers to be incorrect considering that the source claims that AT&T's sales of featurephones at 128,000 units was greater than Android sales.
for corporate stores only
. This would eliminate phones sold at authorized resellers, telephone and website orders, and other stores that carry AT&T phones like
Best Buy
and
Radio Shack
. The fact that these stats only are for a small fraction of AT&T's overall sales might account for the overly lopsided nature of the figures. In addition, Android models
own a greater than 50% share of the U.S. smartphone market
which would make the nearly 8 to 1 ratio seem unlikely.
AT&T has sold more than 6 million units of the Apple iPhone in the last two quarters and expects to do even better in the current three month period. The three models of the phone offered by the carrier, the
Apple iPhone 4S
,
iPhone 4
and
iPhone 3GS
accounted for 56% of AT&T's sales in Q3 and if Mac Observer's source is right, that figure rises to 66% in Q4 at AT&T's corporate locations.
Featurephones
come in next at 8.6% of AT&T's sales with
Android
third at 8.5%. We might have to see a listing of all of AT&T's quarterly sales before we can come to a legitimate conclusion.
source:
MacObserver
via
electronista