Did Verizon and AT&T swing to miss on the Mate 10 Pro? (poll results)
5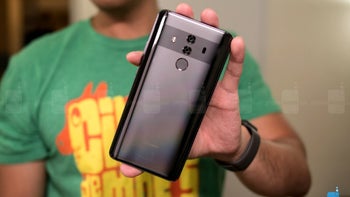 We asked you yesterday what do you think about the pressure that
lawmakers put on Verizon and AT&T
to ditch the deal with Huawei on the
Mate 10
and
10 Pro
, and it seems that the overwhelming opinion is carriers have missed out on good phones, though 21% of our respondents think that there is a reason for that. In any case, you can still get the Mate 10 Pro from Best Buy and other places, and use it on the T-Mobile or AT&T, though Verizon's approval would be a no-go now.
The emotional outburst of Huawei's CEO at the
CES keynote
was highly unusual for him. He usually stumbles bravely through the English pronunciation, repeating talking points from a slideshow, but at some point he paused and addressed the failed deal to
bring the Mate 10 and 10 Pro on Verizon and AT&T
. It was arguably due to lawmakers who raised concerns about letting a Chinese company in the telecom industry, be it with a consumer product.
Richard Yu said in a pitched voice that the phones are bringing the utmost in Android privacy and security, while even in China the company is looked at suspiciously as it has shot up in the consumer electronics market in the span of only few years, and become the largest phone maker there, and third-largest in the world. Still, the baggage from the 2011 allegations that the Chinese government may have potential influence over Huawei apparently holds in Congress.
In 2012, the US House Intelligence issued an advisory for US companies to abstain from buying Huawei and ZTE equipment, and, although this didn't apply to final consumer products like phones, the lawmakers again expressed concerns before AT&T and Verizon, and demanded the deal be stopped. While Richard Yu's words that in the end it's consumers that are losing variety and competition may sound like sour grapes, a few specifics of the
Mate 10 Pro
hammer his point home.