Deutsche Telekom is reportedly working on a T-Mobile-Sprint merger
14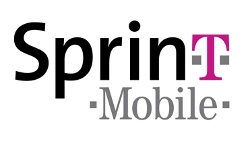 A T-Mobile merger with Sprint is a deal that has been rumored even before T-Mobile transformed into the most innovative and fastest growing of the four major U.S. carriers. After T-Mobile leapfrogged over Sprint to become the nation's third largest carrier, talk of such a deal continued, not even skipping a beat. Even recently, there was word that
both carriers were exploring a merger
. T-Mobile is said to be intrigued with the high-band 2.5GHz spectrum owned by Sprint, and how it could be used with T-Mobile's 600MHz-700Mhz low frequency spectrum for 5G service.
Even though T-Mobile and Sprint have been discussing a merger, the actual decision to put the two wireless operators together belongs to SoftBank and Deutsche Telekom. The latter owns 64% of T-Mobile while
the former purchased 78% of Sprint back in 2013
. And today, German news service
Handelsblatt
reported that Deutsche Telekom is working out the details of a deal. According to this report, the transaction will be an all-stock deal. The big question on everyone's mind is who will run a merged T-Mobile Sprint. Handelsblatt says that Deutsche Telekom would take over the management of the combined outfit while keeping as much of T-Mobile's current strategy as it possibly can.
Executives of both companies could score huge paydays if a deal is finalized, thanks to Golden Parachutes that pay off big sums to the white color workers in case of a deal. Sprint CEO Marcelo Claure could receive $130.87 million worth of cash, stock and benefits. T-Mobile president and CEO John Legere, whom many credit for T-Mobile's turnaround, could end up receiving $58.35 million in Golden Parachute payoffs. The total amount of such payments for both carriers comes out to $358.96 million.
Analyst William Ho at 556 Ventures says that he expects T-Mobile executives to monopolize the executive spots at a combined company. Ho says that Legere could end up with a big retention bonus if he wants to stay with the company post merger. "In the investment community, he's the golden boy. He's in a great spot," said Ho of Legere.
Any deal will still have to be approved by the FCC and the FTC. Back in 2014, both agencies
put the kibosh on T-Mobile-Sprint talks
by threatening to reject a deal. But that was then, and things have since changed. A merged T-Mobile-Sprint could present a challenge to Verizon and AT&T which is something that regulatory officials would love to see.
source:
Handelsblatt
(
translated
) via
DSLReports
,
TMONews