Dell's plans to go private get a little simpler with one investor's offer withdrawn
4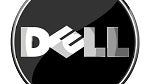 The founder of Dell Computer, Michael Dell announced intentions to take the company private in a leveraged buyout earlier this year. The offer on the table was $24.4 billion, or $13.65 per share. The deal was put together by Michael Dell, private equity firm Silver Lake and a $2 billion loan from Microsoft.
Shortly thereafter, activist investor, Carl Icahn, who owns a significant amount of Dell stock, and opposed the plans to go private, made a competing offer which would give Dell an investment infusion of about $2 billion and give shareholders the option to cash out at $15 per share. The company would remain publicly traded, but would also take on a significant amount of debt in the process, a little over $5 billion.
A competing buyout offer was also tendered by private equity firm Blackstone Group. Blackstone offered $25 billion to buy Dell. That worked out to $14.25 per share for those that cashed out. Shareholders that opted to stay in would receive shares "valued in excess of $14.25" and the company would remain publicly traded, albeit closely held by the group assembled by Blackstone. Blackstone's plan was to remove Michael Dell as CEO after the takeover. Mr. Dell said he would support Blackstone's offer only if he would remain on as CEO.
That will no longer matter now since Blackstone and its investment partners have taken their offer off the table completely, leaving shareholders one less prospect to consider. Michael Dell currently owns 14% of the company he founded. He wants to take the company private in an effort to better position the company while the PC market adjusts to the era of tablets and mobile devices.
source:
CNET