Dell Streak 7 makes FCC appearance with T-Mobile and AT&T in sight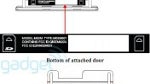 The 7 inch Android tablet known as both the Dell Streak 7 or the Dell Looking Glass took a little trip to the FCC and as a result, we learned a little more about this device. UMTS bands II, IV and V were listed for the product which means 3G support for both AT&T and T-Mobile. While the carriers expect to be pushing data to the tablet, there are some indications that this tablet could be used as a phone. The disabled proximity sensor is one such sign.
We recently reported about a number of clues that seem to indicate that the tablet will get a welcoming at CES in Las Vegas where it could face major competition. While the version of Android that will power the tablet appears to still be up in the air, Android 2.2 would seem to be the favorite at this moment. That could prove to be a major setback as Motorola has
already made it known
that it will be introducing a Honeycomb loaded dual-core tablet at CES,
No matter which name is used at launch, the tablet is expected to be powered by a dual-core Tegra 2 processor with a 7 inch display. Other features include some of the usual suspects like Wi-Fi, Bluetooth and a microSD slot that allows memory expansion of as much as 32GB. A front and rear camera are included, although the rear shooter has just 1.3MP. One interesting possibility is the optional television tuner on the tablet.
There is a good chance that the Dell Streak 7/Looking Glass will get overshadowed by Motorola at Las Vegas. Samsung also could make some noise with the expected introduction of the sequel to its 7 inch tablet that
we reported on
yesterday. Perhaps Dell has something hidden up its sleeve like some sort of connection to AT&T's U-Verse which is revealed in the picture below. Everyone will have to show their hand at CES, so we should have a better idea of what the manufacturers and carriers have in mind in just a bit more than a week.
Have some news to share with us? Simply click on this link and fill out the box with your tip!
source:
FCC
via
Engadget
,
AndroidGuys
The Dell Streak 7 or the Looking Glass, most likely headed to T-Mobile and AT&T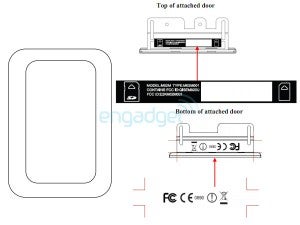 The tablet recently visited the FCC