TSMC secures A6, A7 SoC contracts, Apple divorces Samsung?
53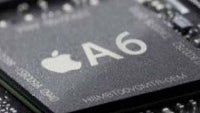 We've already heard talk about
Apple divorcing Samsung as its chip producer
for Taiwan Semiconductor Manufacturing Company (TSMC), but now Taiwanese daily DigiTimes adds more fuel to the fire saying that Cupertino has signed a foundry partnership with TSMC. The new foundry is expected to be responsible for making not only the A6 chip expected to land on the Apple iPhone 6, but also the
next-gen A7 chip
. TSMC will produce the chips using
28nm and 20nm technology
.
While the rumor about
Samsung getting ditched
has persisted, there was wide disbelief that Apple would kick off orders with TSMC before 2012. The Korean phone maker single-handedly helped Apple develop and roll out the A4 and A5 chips. On the other hand, though, TSMC seems to have pushed the deal further with test production of the A6 chip reportedly already going on at its factories. The agreement is reportedly favorable for the Taiwanese manufacturer and won't bring its 46% gross margin.
Landind the A6 SoC comes with its share of responsibilities and technical requirements including 3D stacking technology. Actually, it's that exact 3D build that might have forced
TSMC to go through another trial run
as the design of the chip has changed.
Apple has reportedly not talked
backend manufacturing
with TSMC and might need to split things like packaging and testing between various company with likely candidates including Siliconware Precision Industries (SPIL) and Amkor Technology.