Deep dive into the iPhone 5 supply chain returns a story of shoddy recruiting, debt and starvation
28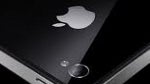 In a fascinating read that takes for example Apple's supply chain ins and outs, Businessweek traces a journey from packing milk crates in Kathmandu through testing iPhone 5 camera modules, to becoming broke and in debt at the end.
Bibek Dhong, a 27-year-old at the time Nepalese, perhaps wishes now he had stayed in the milk logistics business, as working for one of Apple's myriad suppliers and subcontractors didn't pan out as he imagined. When he got a call from an agency offering him to work for Apple, he didn't hesitate, as these are jobs that people actually pay to get there.
Ramping up production before a new iPhone launch at Flextronics, a supplier tasked with the iPhone 5 camera units, means tapping a vast network of recruiters and local hirers from neighboring Indonesia, Cambodia, Myanmar, Vietnam, and apparently going as far as Nepal. Faced with an immense pressure to find many thousands of workers as fast as possible, the agencies basically ring every able-bodied man or woman they could think of, cutting corners with work permits and the like to get them at the Flextronics plant in Kuala Lumpur as fast as possible.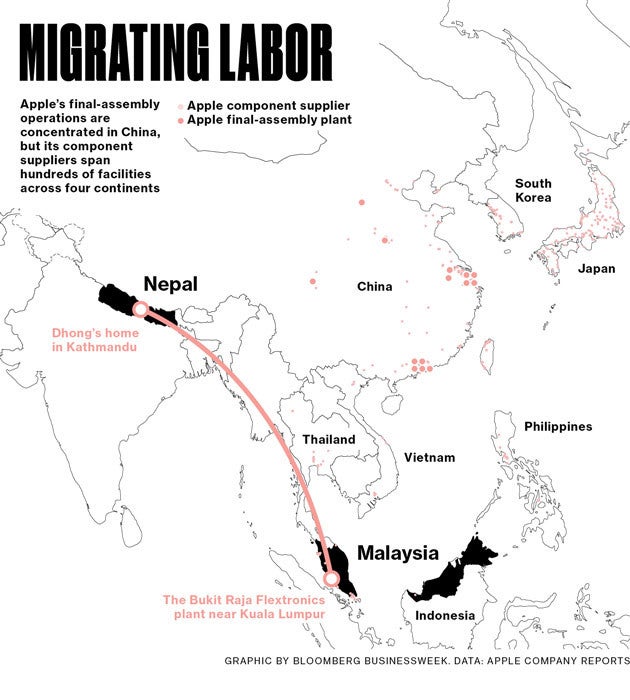 After having his farm destroyed by floods, Bibek Dhong moved to the city with his wife and daughter, and filed at several local recruiters which quickly found him for the Apple job when the time called for it. From here on out, it became a journey of misery and starvation, with Mr Dhong having to pay each recruiter he was transferred through, so when he landed at the factory he was already a grand in debt, and interest was accumulating - a huge amount for the local standards.
Needless to say, as in any good Hollywood movie, his passport was taken by Flextronics, he was soon fired, the local tavern that served workers food cut him off when it learned he was fired, and the whole shebang ended in misery when he went home broke and in debt after months of being an exile at Flextronics.
Except that this wasn't a movie, and he wasn't making the cameras for the iPhone 5, just testing them, while the machines rejected 7 out of 10 units due to shoddy manufacturing. A fascinating story that deserves some thinking how the constant pressure for margins and quarterly results affects everyone down the chain as far as spiritual Nepal now.