Deal: Get an iPhone 7 for just $449 from Verizon (limited time offer)
3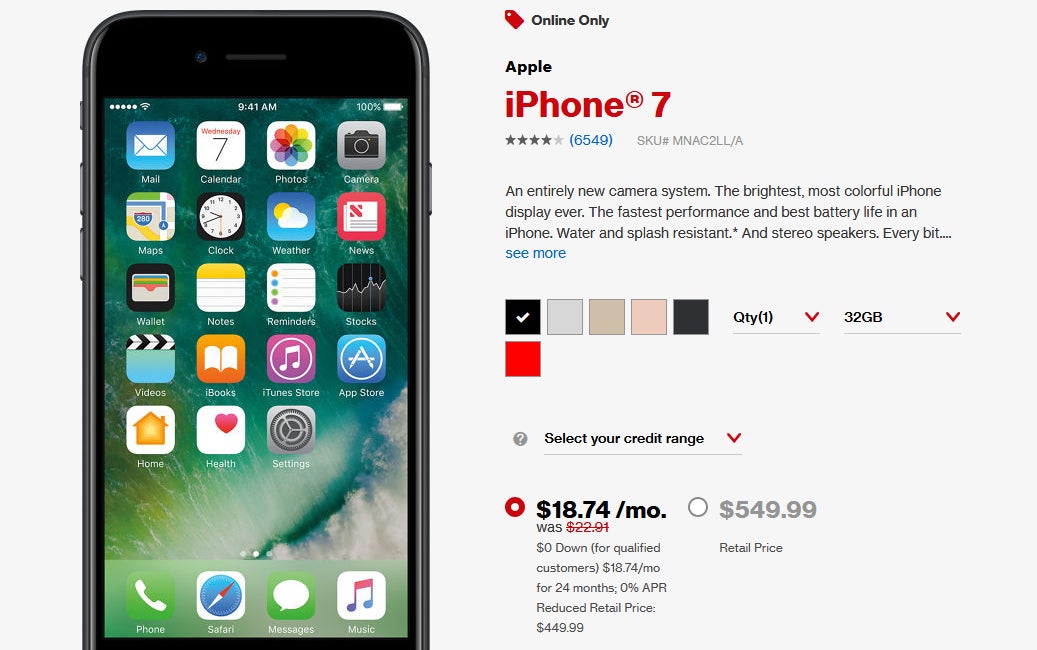 Last month, when Apple announced the iPhone 8 series and theiPhone X, it also cut the prices of all its older iPhones. Thus, the companystarted selling the iPhone 7 for as low as $549, and the iPhone 7 Plus for aslow as $669. Now, Verizon Wireless is taking an additional $100 off the pricesof both iPhone 7 models, though only with monthly device payments for 24 months.
Thanks to Verizon's new offer, prices for an iPhone 7 startat $449.99 (instead of $549), while the iPhone 7 Plus can be bought starting at$569.99 (instead of $669.99). Naturally, these are prices for the 32 GBversions of the handsets, and you'll have to pay $100 more for the 128 GBmodels.
This Verizon deal ends on October 12, so you have more thana full day to decide if you want to take advantage of it. One thing to note isthat the promotion is available only online - visiting a Verizon store won'tbe of help. You can find out more details at Verizon's official website via thesource links below.
source: Verizon (iPhone 7, iPhone 7 Plus)