The fall 2017 Apple iPhone lineup: we now have 8 iPhones to choose from, more than ever before
14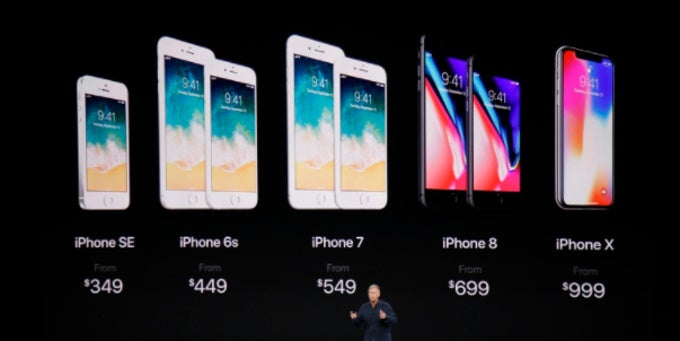 So, the new iPhone X, iPhone 8 and iPhone 8 Plus are out, but what happens to the rest of the iPhones? Do they just get discontinued as in previous years?
Apple is doing something different this year as it keeps both the iPhone 7, iPhone 7 Plus, iPhone 6s, the 6s Plus and the iPhone SE all available for purchase for lower prices.
After September 12th, you get to choose between 8 current iPhone models
This brings the total Apple iPhone portfolio to a whopping 8 phones, giving users looking for the right iPhone with their head-spinning. We know ours is.
So here is how it goes, in terms of prices and availability: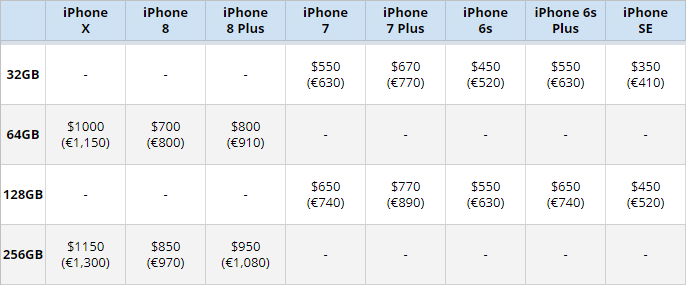 The one clear distinction between the three new iPhones and the rest is the amount of storage: the new trio comes with 64GB and 256GB versions, while older iPhones now ship in two models only, a 32GB one and a 128GB one.
Prices have been expectedly slashed by $100 on the iPhone 7 and iPhone 7 Plus, but what's surprising is that Apple keeps the iPhone 6s and iPhone 6s in production, dropping the price on that model by $100 as well. This makes the iPhone 6s a true $450 mid-range phone.
And the iPhone SE is getting a $50 price reduction to just $350 for the base 32 gig model.
Can we have too much choice?
So, your head is probably spinning, but are you getting one of these iPhones and which one? Which one you think offers the best value for the money?