Award-winning city building board game Suburbia goes free on Android and iOS, deal ends today!
2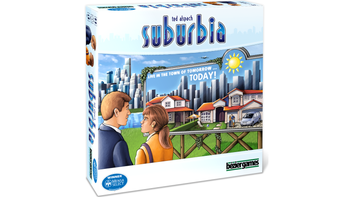 | Product name | Location | Price | Offer ends in |
| --- | --- | --- | --- |
| Suburbia city building board game | Google Play; App Store | $6.99 -> Free | 7 hours |
If you're looking for an awesome and absorbing new game to get yourself into, you might want to check out this deal. Suburbia, a title that has been granted the prestigious Mensa Select Mind Games award, is on sale on both Android and iOS. As a physical board game, Suburbia costs $60. While its app adaptation usually comes at a much cheaper $7, you can grab it for free if you add it to your library within the next 7 hours.
Suburbia challenges you to manage a growing metropolis. Build residential, commercial, civic, and industrial areas like stores, museums, airports, and of course suburbs. The market is always changing, so spend your cash wisely. Be careful not to grow too quickly, or you'll lose both income and your reputation. Make the right moves to grow your population and you will emerge victorious!
You can compete against multiple computer players with different personalities and/or your friends. In the single-player campaign, you are tasked with managing real-life cities, each coming with its own unique goals and challenges.
Keep in mind that this is a complex title with a learning curve. There are interactive tutorials that will help you get the hang of the game, but many users have reported that they don't always do the trick. So if you want to learn how to play quickly, we suggest watching the below video.
As mentioned above, the deal ends in 7 hours (at the time of writing). If you're interested, it's advisable to act fast. Happy playing!