Deal: Samsung Gear S2 costs less than $100 on eBay (Verizon model)
2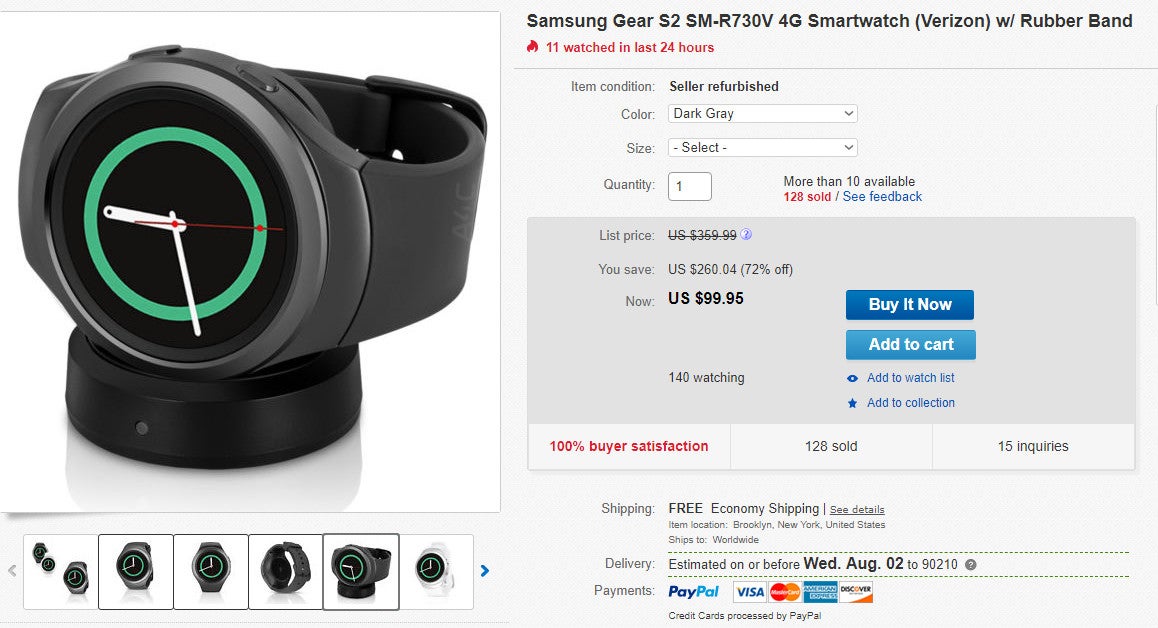 Samsung Gear S2 is very close to being replaced by
the new Gear S3 smartwatches
that already made their debut worldwide. That's probably the main reason the wearable device has had its price lowered, and it's been the subjected to many discounts in the past few months.
If you can't afford the new Samsung Gear S3, but don't want to pay the full price for the previous model, how about getting a
Gear S2
for less than $100? An eBay seller now offers Samsung's smartwatch for just $99.95, which means you'll be saving around $200 when you buy it.
There's a catch though, as the eBay seller offers the Verizon model only. Even so, the US carrier has the
Samsung Gear S2
up for purchase for $299.99 or $249.99 on two-year agreements, so the eBay deal is much better if you don't have anything against the Big Red.
It's also worth noting the eBay seller has both Dark Gray and Silver / White variants available to choose from. If you live in the US will also get free economy shipping, but you'll have to pay for anything faster than that.