Deal: Dual SIM Samsung Galaxy Note 8 price drops below $800 on eBay
20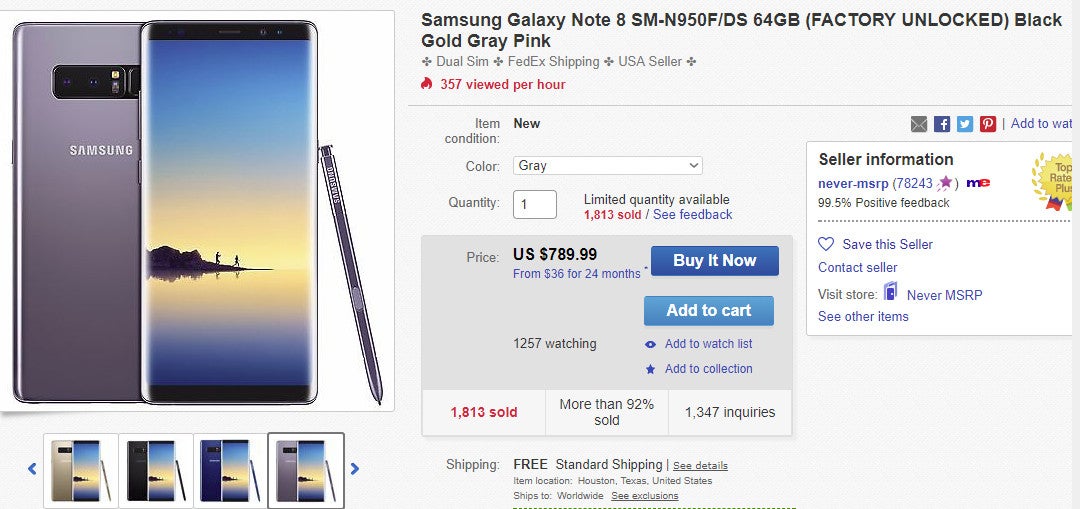 Dual SIM smartphones are not easy to find in the United State, as consumers looking for this type of products must turn to eBay or other similar retailers to be able to find any. The same goes for
Galaxy Note 8
, Samsung's latest flagship smartphone.
Although the South Korean company launched a dual SIM Galaxy Note 8, this particular model is not officially available in the US. However, you can still get one if you really want to, but you won't be able to use on just about any US carrier.
An eBay seller now offers the unlocked dual SIM
Samsung Galaxy Note 8
for just $790, so you'll be saving more than $200 (20%+ off). Keep in mind that while this is an international version, it will only work on GSM carriers like AT&T and T-Mobile.
The smartphone can be had in either black or gray, and the seller even offers free shipping in the United States. There's a limited quantity available so we can't say for sure how long you'll be able to buy it at a lower price.