Report claims that one major issue prevents the DOJ from approving T-Mobile-Sprint merger
4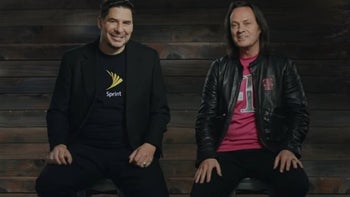 CNBC's David Faber has been following the twists and turns of the T-Mobile-Sprint merger,
and his latest report
suggests that the Department of Justice is giving T-Mobile parent Deutsche Telekom one week to reach a settlement with the regulatory agency before it sues to block the $26.5 billion deal. The German telecommunications giant has one issue with the deal being worked out between T-Mobile, Dish and the DOJ.
As part of the settlement between Deutsche Telekom and the FCC, Dish would buy Boost Mobile and enter into a three-year mobile virtual network operator (MVNO) deal with T-Mobile. This simply means that Dish could sell cellular and data service using T-Mobile's network while building its own 5G system. Originally, Deutsche refused to give Dish access to 100% of T-Mobile's network in such a deal. But Faber reports that Deutsche Telekom has backed down and is agreeing to give Dish full access to the T-Mobile pipeline for that time period.
But what T-Mobile's parent company wants to be included in an agreement are words to the effect that the MVNO contract will be terminated if another company buys a controlling stake in Dish Network. What Deutsche Telekom is seeking to avoid is a situation where a deep-pocketed cable company, or a company like Amazon, takes control of Dish Network and reaps the benefits of the MVNO agreement with T-Mobile.
Despite the deadline, Faber says that the tone is more optimistic than pessimistic. But that doesn't appear to be the case on Wall Street. We can gauge how investors are feeling about the possibility of the merger closing. Each Sprint stockholder will receive .10256 of a T-Mobile share for each share of Sprint they currently own. By multiplying T-Mobile's current stock price of $77.54 by .10256, we get the value that each Sprint share will be worth if the deal were to close right now. For example, based on the current prices, Sprint holders will own $7.95 worth of T-Mobile for each share of Sprint in their possession. But Sprint is trading at $6.86 right now. The difference of $1.09 is considered wide and indicates that investors do not believe the deal will go through. At one point last month, the spread was only 67 cents.
The DOJ is worried about replacing Sprint in order to prevent price hikes by Verizon and AT&T

The merger was originally announced on April 29th, 2018 and the merger proposal was originally set to expire on April 28th of this year. But with the FCC and DOJ both taking a hard look at the transaction, the carriers extended the proposal to July 29th. Both sides might extend the deal one more time. Speaking of the FCC, back in May the agency's Chairman, Ajit Pai,
agreed to recommend that the merger be allowed to close
after T-Mobile agreed to several concessions that included covering 97% of the country with low-band 5G (and 85% of rural areas) within three years after the deal closes. That rises to 99% after six years. In addition, the carrier will freeze pricing for three years after the merger agreement is signed.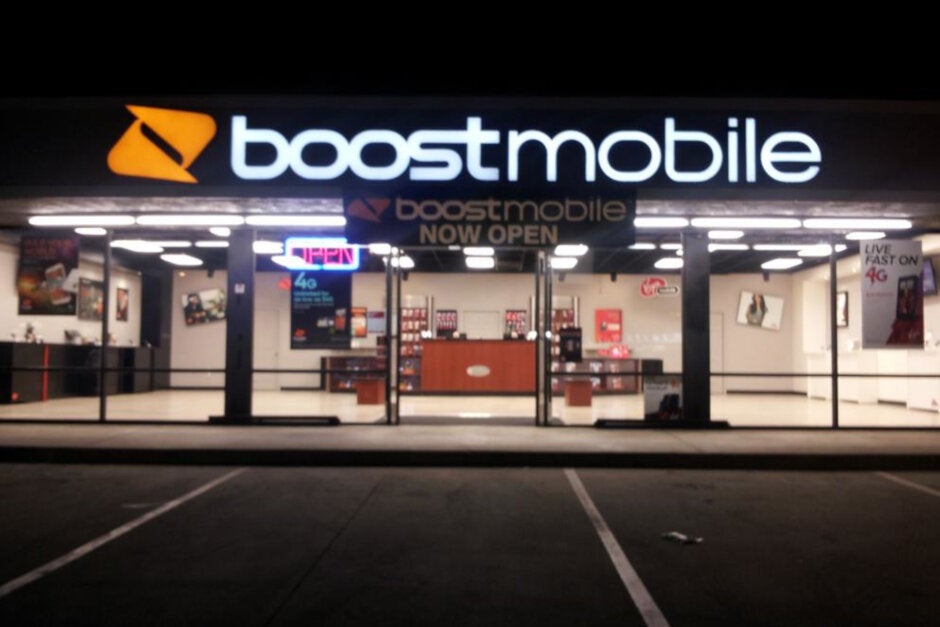 Will Boost Mobile replace Sprint as the nation's fourth-largest carrier?
The Justice Department's concern is that by merging T-Mobile and Sprint, the number of major U.S. carriers drops by 25%. The agency fears that having one less major wireless provider will allow Verizon and AT&T to raise prices willy nilly. Others see something else; a strong T-Mobile-Sprint could prove to be an even more worrisome competitor as far as the two largest wireless operators are concerned. T-Mobile is presently the fastest growing of the major U.S. carriers and arguably the most innovative. The DOJ wants Dish to step in and develop a replacement for Sprint.
Regardless of what Deutsche Telekom decides, this long-running drama could come to an end by next week at the latest.