DLive delivers an Android app for their blockchain-based live streaming platform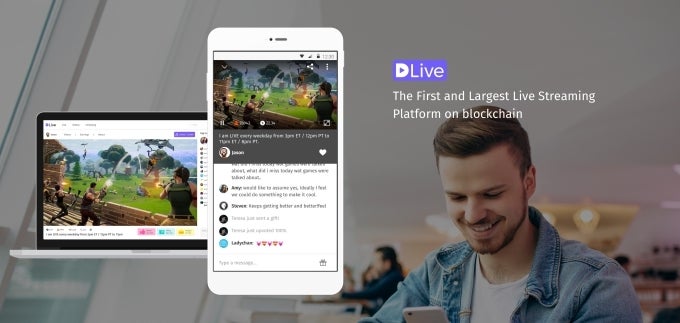 Today, live streaming platform DLive is expanding beyond their website and launching an app for Android devices.
You probably have not heard of DLive, as it is a relatively new player in the live streaming space, launching in October 2017. The company wants you to see it as a decentralized live streaming platform. They saw problems in platforms like Twitch and Live.me, and aimed to fix them. The result is a platform that allows anyone to start streaming and be able to earn rewards quickly. They do not take a cut from the rewards that creators receive when viewers upvote their favorite streamers.
DLive runs on a blockchain, which provides security for transactions by making it incredibly difficult to tamper with. Viewers can upvote a creator's stream which will in turn give them more Steem, the cryptocurrency. The cool part about Steem is that viewers on DLive do not actually have to dole out their own cash; rather, the creator is compensated from the main Steem pool.
Another way that DLive distances themselves from other platforms is by relying on its users to decide what content should and should not be permitted on the platform. As a result, DLive will not censor original content.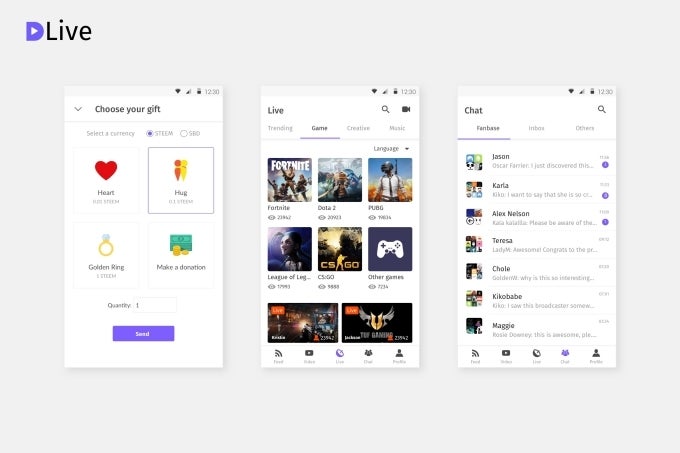 The company has been solely based on the web since their inception, but are now ready to move into the mobile space. Now, with over 500,000 monthly users, they are ready to launch their Android app, which is now in beta. You can download it from the
DLive website
. Note that when you download, it is coming as a .apk file, meaning that you will need to enable 'install from unknown sources' in your Settings app in order to install it.
DLive seems to be a promising new platform, which gives new freedom to streamers. We are curious what you all think about it.