Cydia creator talks iPhone openness at TED
8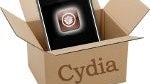 Jay Freeman aka saurik, the creator of Cydia, gave a handful of reasons about why should Apple let users have full control over their iPhones or why should "software have screws" in his own words. It's the very device that should be opened up so that root access is allowed by default, not just the policy of the App Store, he clarified after the conference.
Saurik reasoned his screws analogy with cars - like people tweak their cars, many would like to tweak their iPhones. Statistics showed that some 10 percent of iPhone users jailbreak and tweak their phone. One of the most popular programs for this is Cydia, an alternative to the official App Store, where you can download apps to tweak almost every aspect of your iPhone experience. It is by no means the only one for the cause, along with Rock Your Phone and others. Those environments are all independent and open but concentrate mostly on apps modifying the UI and unlocking functionalities rather than providing all-new features.
For more of Freeman's thoughts on openness and Apple watch the whole talk below and let us know if you agree or not!
source:
iPhone Download Blog