CyanogenMod nightlies based on Lollipop due out by the end of November, CM 11.0 M12 now available
6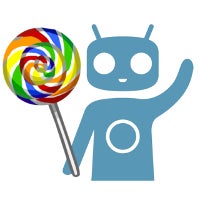 Cyanogen has just released the latest milestone CyanogenMod build, CyanogenMod 11 M12. It bears a lot of bug fixes and under-the-hood improvements to the newest version of the most popular custom Android firmware. Among the more notable bug fixes that Cyanogen stresses on is the
POODLE vulnerability in SSLv3 that made the ROM susceptible to MitM attacks
. Well, the latter is already history, along with an abundance of additional, not-so-serious bugs. Some final touches have also been implemented. These will most probably mark the end of the KitKat-powered CM 11, as "CM12 looms over the horizon".
That's right, all those custom ROM fans that are rooting for CyanogenMod will be pleased to know that the first nightly builds of the custom firmware will make an appearance for select devices by the end of this November or in the beginning of December in the worst case scenario. With the raw AOSP Lollipop images already out for roughly ten days and openly-available for the tireless developers, it was just a matter of time before Cyanogen announced that a Lollipop-based CyanogenMod ROM is in the works. Earlier this year, we had heard that the team behind the firmware won't rush the release of this build,
and it seems that will be the case indeed
.
The reason for this delay is the amount of work required for the "CM features users have all come to appreciate" to be ported from CM11 to the CM12, as the latter relies on a new code base. Interestingly enough, Cyanogen cannot predict how many CM11 devices will receive CM12, yet it is estimated that the number of such devices might be higher than initially expected.
source:
Cyanogen
via
MobileSyrup