CyanogenMod 9 Stable coming tonight, then all work to be on CM10
14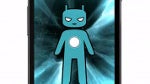 There was quite a bit of excitement for CyanogenMod 9 at one point, because anyone with a relatively new device thought that they were about to get some Ice Cream Sandwich... and then, Jelly Bean was released. We had already seen CyanogenMod skip over CM8, which would have been based on Honeycomb, and then we found out that CM9 would get one stable release and then nothing more.
Well CyanogenMod 9 stable is going to be released tonight, according to the latest CM blog post, and that will be all we get, because the team is going to shift focus to bringing CyanogenMod 10 (Jelly Bean) to the community. The stable CM9 release for the GSM Galaxy Nexus is already available, but the team is planning all of the other stable ROMs, which will cover devices like the LG Nitro HD, Samsung Galaxy S III (international), Galaxy Note, most Galaxy S II models, the Sony Xperia handsets, Asus Transformer tablets, and more.
After this, CM9 will only get critical bug fixes, and CM10 will get all of the love. Still, it's some great work by the team.
Recommended Stories