Cyanogen drops support for Samsung Vibrant
5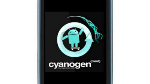 It seems that not every problem has a solution, not even for the masterminds of Team Douche who create the CyanogenMod for various devices. The team has given up attempts to build new ROMs for the
Samsung Vibrant
. The message came from Abhisek Devkota a member of the Hacksung team, who sites public safety reasons for dropping support.
Apparently, the team simply cannot figure out how Samsung routes emergency 911 calls. This has been a continuing problem for ROMs built on the open source code for the Vibrant that was released by Samsung. The Cyanogen team has not been able to crack the various layers for the radio interface and how it interacts with audio, and has not been able to reverse-engineer a solution. Because of that, they haven't been able to get a proper 911 call to go through, only calls without audio.
Because of this, the team is giving up for now, and barring a release of the source code for the emergency call system by Samsung, it looks like the custom ROM dream for Vibrant owners may be at an end. Users can still get custom ROMs, but Abhisek and the Cyanogen crew warn that it's best to use an official Samsung ROM because of the safety issues involved with not having access to 911 calls.
This is only a problem with the Samsung Vibrant, and should not cause problems with other Samsung Galaxy S variants.
source:
Abhisek Devkota
via
pocketnow