Cyanogen OS will be the software backbone for a slew of $75 devices and probably a flagship in 2016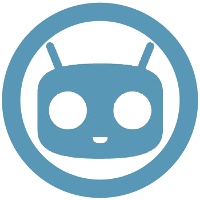 Cyanogen just announced some tidbits of info regarding its 2016 roadmap, and from the looks of it, it's prepping for a grand year. The custom Android ROM developer that eventually went corporate is seemingly gearing itself to power numerous entry-level smartphones with its CyanogenOS firmware.
How affordable exactly? As per Cyanogen, these will likely sell for around $75. However, the company did reveal information about its OEM partners; it only hinted that there are several of them. Still, we suppose that among these might be India-based Micromax and Lenovo-backed ZUK, which have already came up with their own CyanogenOS-powered handsets - the
Yu Yuphoria
and the
ZUK Z1
.
Apart from entry-level devices, it was also hinted that CyanogenOS will be also the firmware backbone of a mysterious flagship handheld. We have certain suspicions that this might be the ZUK Z2, but the possibility for another manufacturer to jump on board is always open.