Cut the cord: Mophie outs wireless charging battery case and mounts for the iPhone 6/6s/Plus
13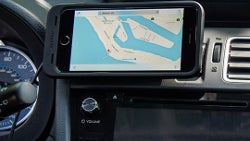 History has shown that if Apple doesn't include this or that feature in its iPhones, a bunch of third-party accessory makers will pick up the slack, and the latest line from Mophie only comes to confirm this. Wireless charging may not be the one thing that you have been missing in your daily interactions with your iPhone, but it is certainly a nice thing to have for some, so that's where the new Mophie set is aiming at.
After the
juice pack wireless for Samsung's Galaxy S7 and S7 edge
, now comes the same combo for the
iPhone 6
,
6s
, and their larger Plus versions. The iPhones' new juice packs allow for pass-through wireless charging, in addition to the extra battery pack inside, and Mophie will also sell you Charge Force desk and vent mounts on the side, for a full 24/7 wireless charging coverage.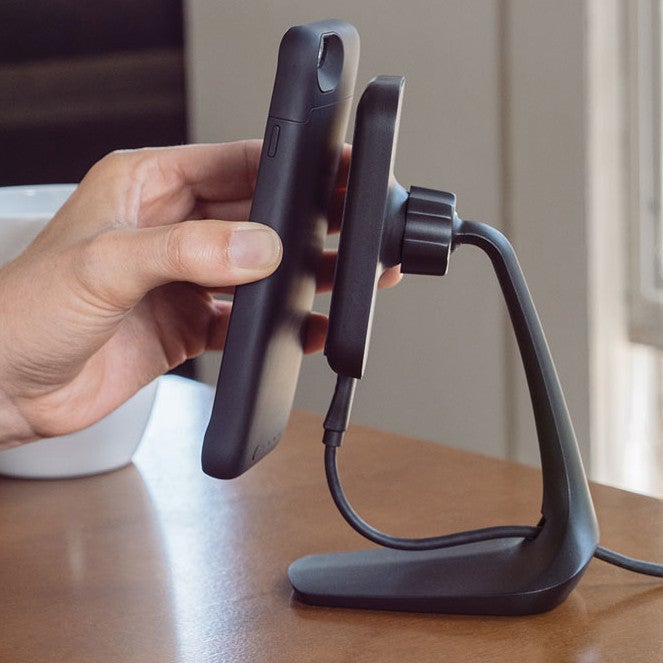 Desktop charging margnetic mount
The new cases support the ubiquitous Qi standard, meaning you can use them to charge your iPhones sans cable at most airports, coffee shops and other public places that offer wireless charging areas. How much? Well, the wireless juice pack for the iPhone 6/6s will set you back $109.95, while the Charge Force wrappers for the iPhone 6/6s Plus will hit your wallet with $129.95.
Fortunately, these prices include the charging base, but if you want the magnetic convenience of the desktop and car vent mounts, you'd have to shell out $64.95 extra for each. As for the battery case capacity, it's 1560 mAh for the smaller iPhones, and 2420 mAh for the Plus versions, which would provide for nice range extending of your daily operations with the handsets when you are out and about. Check out the promo video for the new Mophie wireless charging line below, and tell us if you'll be lining up to snag one.