Apple gets sued by a customer over the notch
78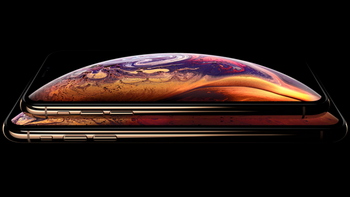 The
Apple iPhone X
was not the first phone to sport a notch. That honor belongs to the
Essential Phone
. However, the iPhone was the first of the "mainstream" smartphone brands to feature the notch, and is the phone most associated with it. Because of the edge-to-edge screen and the resulting bezel shrinkage, the notch contains the cameras and sensors for FaceTime and FaceID.
Business Insider says
that a lawsuit was filed today in the Northern District of California by one Courtney Davis. It seems that Ms. Davis feels that she was misled by some of the marketing images used by Apple to promote its
iPhone XS
and
iPhone XS Max
handsets. She thought that by looking at these images, the iPhone XS she ordered did not come with a notch. Part of the filing shows how hard it is to see the notch with a black background, although we should add that even on Apple's website the notch doesn't exactly jump out at you.

The notch is hard to see even on Apple's own website
"Images that disguise the missing pixels on the Products' screens are prominent on Defendant's website, as well as in the advertisements of retailers who sell the products. These images were relied on by Plaintiff DAVIS, who believed that the iPhone XS and XS Max would not have a notch at the top of the phone."-Complaint filed by Courtney Davis
The suit seeks class action status and damages from Apple. There are some other claims involved, including one that alleges Apple overstated the pixel count on the screen because of the rounded corners.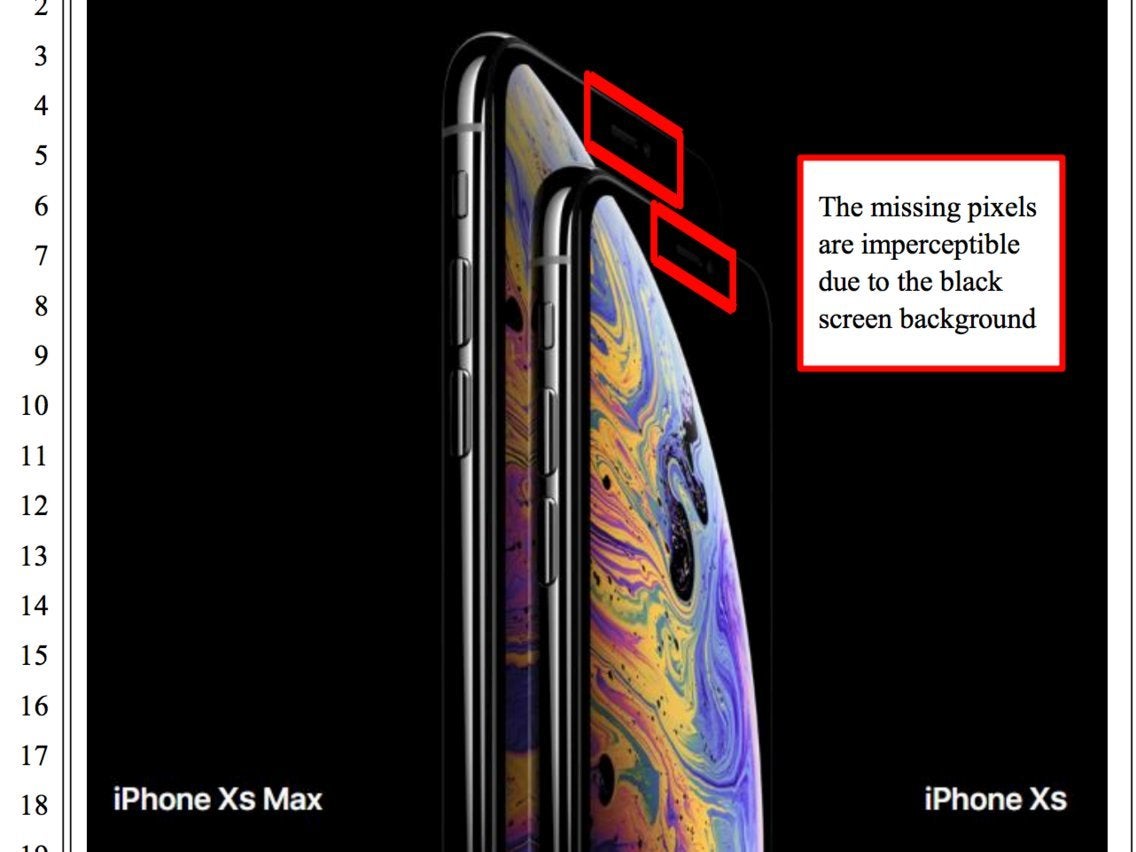 Image included in the filing made to the Northern District of California