Custom Android ROMs under malware threat
28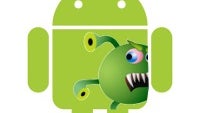 For quite some time now, the Android platform has been a tempting
target for hackers
, and the companies, which specialize in fighting them, believe that the attacks are
not going to cease soon
. Speaking of hackers,
Lookout Mobile Security
has just identified
another piece of malware
that users should watch out for, and judging by what it can do, it is definitely something that you don't want hiding inside your device.
The malware, which is only known as
jSMSHider
, can infiltrate
rooted devices
and handsets running
certain custom ROMs
. Reportedly, CyanogenMod users should be fine as long as they are running the custom ROM's latest version. It is nice to know that until now, there have been no reports of the malicious code coming along with any apps distributed through the Android Market, so if you have not downloaded anything from any third-party software marketplaces, you should be fine. Once in control of your device, jSMSHider has
full access to your text messages
and it can also install other apps without you even noticing. Besides that, the malware can communicate with a remote server meaning that data from your smartphone might end up in someone else's possession.
Fortunately, jSMSHider has not been known to have caused any major damage so far, but considering the narrow field of users that it targets, we doubt that it ever will. Nevertheless, its existence goes to show that you should always be careful when downloading software from any unreliable sources.
source:
Lookout Mobile Security
via
Electronista
Recommended Stories