Cortana's backend gets updated, sneaks out briefly
8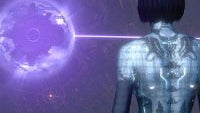 It looks like Cortana may soon get an update, because some new features and animations were made available to users for a short time. Microsoft is working on a backend update to Cortana for Windows Phone 8.1, but some of the new features have already been pulled back, likely for more testing. Yesterday, users were reporting seeing some new functionality, but the reports are a bit more scattered now.
It seems that Microsoft is working on adding in the various "expressions" that were rumored to be part of the system. Users reported that the Cortana live tile has been showing new expressive animations, like turning into a bouncy ball when excited. The live tile has also gotten new information to display, including weather and traffic to work data. There are also new interests and notifications available to control in your Cortana's notebook, and a new quiz option to help Cortana learn more about you. Lastly, there is a new feedback link, to help make Cortana better.
This comes after another backend update that Microsoft pushed to give Cortana a more human-sounding voice. The features may be rolling out now, but may not be hitting all devices just yet. Let us know in the comments if you're seeing anything new!