Cortana update will allow the virtual assistant to greet you, play games and more on "Special days"
5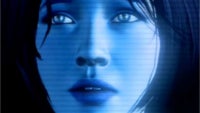 Even virtual voice-activated personal assistants celebrate the holidays. Take Cortana. An update has added a new "Special days" setting that can be toggled on or off. Going to Cortana's Notebook, you'll find a listing for "Special days." Open it, and you will see that "Cortana can offer greetings, games, or other activities on certain holidays and special dates."
Not only is this feature now available for all Windows Phone users, those Android users who have installed the Cortana app also have the feature available. Check out the screen shot that accompanies this story, which was taken from an Android powered handset.
Apple iPhone users will eventually be getting Microsoft's personal assistant to go along with Siri. A
beta version of the app has been disseminated through Apple's TestFlight
. Microsoft seems to have more of an agenda with the iOS version of Cortana than with the Android variant. The gang in Redmond is reportedly looking to use Cortana for iOS as a way to get millions of iPhone users to connect their handsets with a Windows PC.
It is unclear whether the iOS app will be widely launched in time for iPhone users to experience Cortana's new "Special days" feature for the upcoming Christmas holiday. For now though, Windows Phone and Android users who have Cortana installed and Special days enabled, can expect to wake up on December 25th with a greeting from the personality-filled voice-activated virtual assistant.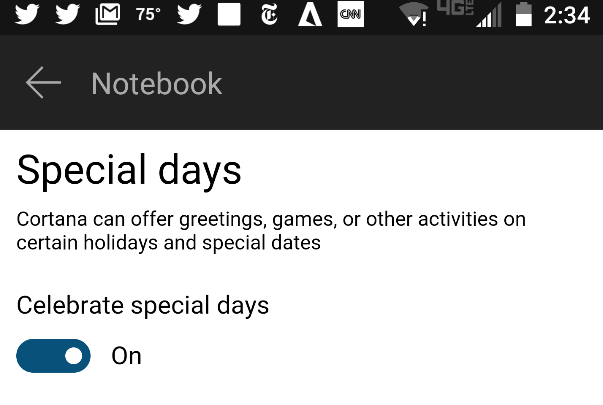 Update to Cortana adds the new Special days feature, even on Android phones
source:
WindowsCentral