Cook acknowledges Siri flaws
31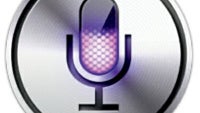 As Tim Cook's interview continues, Walt Mossberg of AllThingsD asked Cook a hard question about one of the most talked about and debated features of the iPhone 4S – Siri. Murph pointed out that when it works, it works really well, but bluntly said,
"but, a lot of time, it doesn't actually work, and that's not how most folks think about Apple products. It's a beta. What's going on with that?"
"Customers love it. Siri is one of the most popular features of iPhone 4S,"
Cook said.
"But there's more that it can do and we have a lot of people working on this. And I think you will be really pleased with some of the things you see over the coming months on this. We have some cool ideas about what Siri can do. We have a lot going on on this."
We have to admit; it was a breath of fresh air to not hear that we've all been using Siri wrong this entire time. It is definitely a welcomed change of pace to see an Apple that can acknowledge customer dissatisfaction with a feature and actively work to improve it.
Cook said that Apple sees unbelievable potential with Siri and he thinks everyone will be really pleased with where Apple takes Siri next. He rounded off his comments on Siri by saying,
"We're doubling down on it."
Considering that's the second thing tonight
Cook said he is doubling down on
, that looks to be his new catch phrase.
Recommended Stories