Consumer version of BBM closing on May 31st
89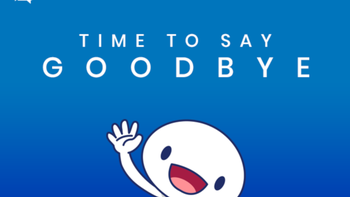 BBM, considered the first messaging service designed for mobile users,
will be closing its doors to consumers on May 31st
. A note sent to BBM members says that it is "Time to say goodbye." First used internally by employees of BlackBerry parent Research In Motion, BlackBerry Messenger, as the service was originally called, was publicly launched on August 1st, 2005. For many, it was the main reason to purchase a BlackBerry device.
With BlackBerry becoming irrelevant in the smartphone market and other messaging apps launching, then BlackBerry CEO Thorsten Heins announced in May 2013 that BBM would be made available to iOS and Android users later that summer.
After some false starts
(including a fake listing in the Google Play Store, and a leaked version), BBM for Android and iOS was officially released on October 21st, 2013.
BlackBerry continued trying to play catch up by adding new features to the app including stickers. But outside of Indonesia, where it remains the top mobile messaging app, BBM was considered an afterthought compared to other, more popular apps.
Three years ago, Indonesia based Emtek acquired the licensing rights to BBM for a six-year period. As part of the $207 million deal, BBM's servers were moved from Canada to Asia. While Emtek had the rights to the consumer version of the service, BlackBerry continued to run the enterprise version of BBM. And today,
BlackBerry said
that it is immediately making BBM Enterprise (BBMe) available to individuals through the
Google Play Store
and
Apple App Store
. The service will be free for 12 months; after that period of time, a six-month subscription will cost $2.49.
In its press release issued this morning, BlackBerry noted that it is offering BBMe to individuals out of respect for loyal BBM users. The company noted that it was not under any contractual obligation to do this.
"While we respect Emtek's decision, we're disappointed the platform did not thrive and grow as expected. After much consideration, we decided that BBM's loyal users should continue to have a secure messaging platform that they can trust."-Mark Wilson, Chief Marketing Officer, BlackBerry