Consumer protection agency sues Samsung over Android updates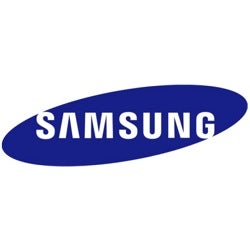 Earlier today, the largest consumer protection watchdog in The Netherlands, The Dutch Consumentenbond, filed suit against Samsung. The world's largest smartphone maker is accused of failing to provide timely software updates to its Android smartphones. The agency says that it has previously discussed the matter privately with Samsung but that a lawsuit remained the only path forward after failing to reach an agreement with the manufacturer.
The Consumentenbond accuses Samsung of unfair trade practices, claiming that the company does not explicitly mention for how long customers should expect to receive software updates. Furthermore, Samsung is also blamed for not being transparent regarding critical security updates, such as the one required to fix the Stagefright exploits. The watchdog remarks that it is only focusing on Samsung first due to the manufacturer's firm grip over the local market, as other manufacturers are also guilty of the same practices.
According to the agency's own research, 82% of the Samsung phones examined "had not been provided with the latest Android version in the two years after being introduced".
At this point, we should mention that these are valid claims. Samsung, like most other Android manufacturers, does not provide timely updates to all of its devices. Sure, the Galaxy S6 series has received timely Stagefright patches, but the manufacturer largely remained silent when it comes to Stagefright fixes for its vast array of mid-range and entry-level devices. Furthermore, none of Samsung's devices currently runs Android 6.0 Marshmallow, three months after the OS officially launched.
In the light of these accurate claims, what the Consumentenbond is demanding might be an overreach. The consumer protection agency has requested that Samsung updates all of its smartphones to the latest version of Android for two years since the handset is purchased (not launched) and in less than four weeks following code availability from Google. In some ways, the Consumentenbond is demanding smartphone makers to treat software updates like part of the warranty, which has its length mandated at two years in the European Union.
While we would surely love to see it happening, such an obligation would create a lot of problems for smartphone makers since they would have to offer timely software updates for about four years (based on an average two-year shelf life for most smartphones) for each smartphone. For the moment, we'll fill this one under our "desirable but not likely" folder.
What do you guys think, wouldn't you love it if smartphone makers were forced to offer timely software updates for two years after you've purchased a handset?