Consumer Reports suggests not buying Nexus 7 until issues are fixed (with update being pushed right now)
19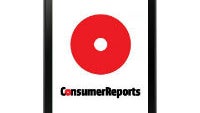 Consumer Reports published its suggestions on whether or not you should buy the new Nexus 7 at 11:15AM today, and the basic gist of the post was to warn users to stay away until Google fixed issues with the GPS and touchscreen. Of course, Google began
rolling out that update
around 2AM today, so it seems that Consumer Reports is giving the go-ahead to buy a new Nexus 7.
Otherwise, Consumer Reports gave a pretty glowing review of Google's new tablet, saying that the display was "gorgeous, bright,... the sharpest one we've seen yet in a tablet". The updated processor and the price tag also went a long way in recommending the tablet. The only suggestion was for potential buyers to wait until Google sorted out the reported issues with GPS and the touchscreen.
Since that update is rolling out right now, it doesn't look like Consumer Reports has any reason to suggest you wait. Of course, if you're in the market for a 7-inch Android tablet, it's hard to find a better deal than the Nexus 7.