Competition intensifies for smartphones with bigger and better front-facing cameras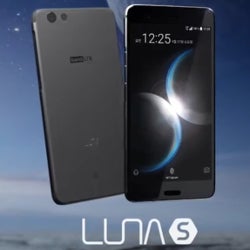 Flagships these days iterate on their prequels, so there's little room for innovation. Each year you get a better camera, more storage, additional RAM, larger display and battery, but nothing really new is added in terms of functionality.
Apparently we've reached a point where the only piece of hardware in a smartphone that can be upgraded is the … front camera. It looks like competition is intensifying on various markets for smartphones with high-quality selfie cameras.
For example, in South Korea, many handset makers launched at least one smartphone with an unusually large front camera in the last couple of months. The newest to come to market is SK Telecom's Luna S, a device that features a 13-megapixel camera in the front with fast autofocus and OIS (optical image stabilization).
Also, let's not forget that Sony has its own selfie-camera monster, the
Xperia XZ
, which packs a similar 13-megapixel photo snapper in the front. Other handset makers like Samsung and LG launched their selfie phones, the
Galaxy A8
and the U, which both pack 8-megapixel cameras in the front.
But the trend is not stopping here, as Chinese handset makers like Oppo and Vivo will continue to release smartphones with high-end front cameras. The latter has already confirmed it will unveil
the X9 and X9 Plus handsets
that will pack dual-camera setups in the front (20MP + 8MP).
Big selfie cameras will probably become standard in the next couple of years, and when that happens, handset makers will need to find another smartphone components to boost since they seem to be afraid to innovate. We wonder what's it going to be next.